doors 18 Uhr             anschließend After-Show-PARTY!
Zum Facebook Event->
Der Wasteland Clan kommt nach Wien!
Dying Gorgeous Lies erobern mit ihrem Wasteland Clan das Cafe Carina in Wien im Rahmen ihrer "The Hunter And The Prey" – Tour 2019. An ihrer Seite: Liquid Maze aus Wien
Dying Gorgeous Lies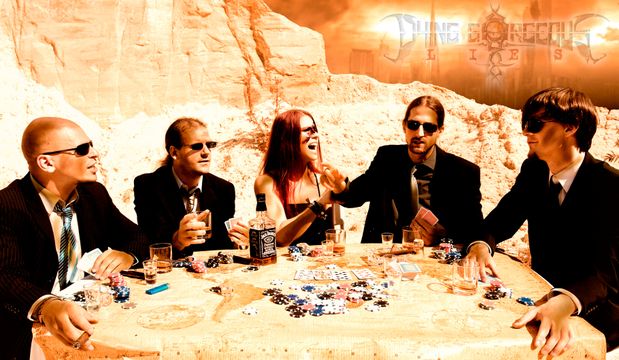 www.facebook.com/DyingGorgeousLies.Official
Liz Gorgeous
(Vocals)
Mashl J.
(Guitar & B-Vocals)
T.B.A.
(Lead-Guitar)
Buzz´D Joe
(Bass)
J.J.
(Drums)
Jay`na D.
(Keyboard)
Liquid Maze
Dominenic Schleinzer, Lukas Sukal, Gerald Gimpl, Sebastian Hödlmoser
In Viennas peryphery, four friends with a passion for all kinds of music meet to melt their influences into heavy, melodic and original songs full of attention to detail and the desire to write the best music they can possibly write.